Software

http://www.svrsig.org/
software/FanCon.htm
SatNav
This Fan Control utility for RISC OS. Uses CPUClock to measure temperature and issue speed control signals to an EMC2101 to control a fan.
The latest version is 1.06 (11th Jun 2023) which can be seen below controlling the temperature of a CM4.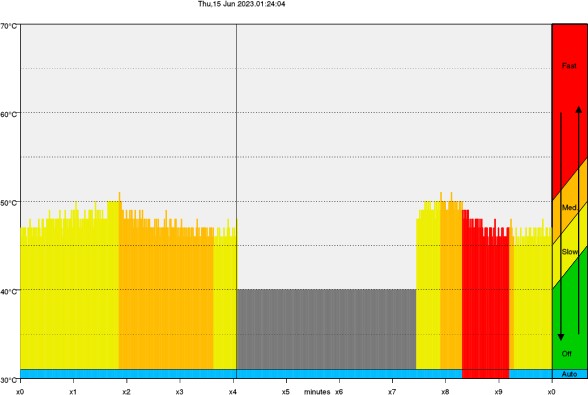 The utility FanCon' generates a temperature graph. The unit is steady at 49°C (01:17:30) on auto control and fan speed increases as it touchs 50°C to medium (orange). It is switched manually to full speed (Red) at 01:18:20 and then put back on auto at 01:19:20. As workload eases, the temperature drops again.